---
Although every endeavor [even Paul's List] has it's policies, I have one personal policy that overrules all others. The client is always right, even if he/she is wrong. If you are not 100% satisfied with your purchase, call me and we will arrange an equitable settlement. Honor, honesty, dignity, fair trade, and the sincere pursuit of viable stuff is always first on my agenda. You have my personal word, in a world where words mean nothing. - PBVS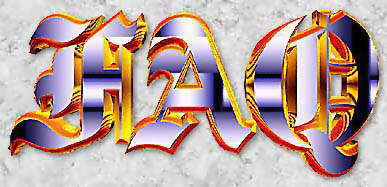 Why doesn't Paul's List offer thumbnail images?
Images are compressed with the latest compression engine. All these large, hi-rez images are literally less than 1/10th their original file size. Download time only takes a few seconds with a slow modem, and hi-speed internet downloads are instantaneous. This actually saves your valuable time. No "mouseovers" or clicking on thumbnails to get to the big, hi-rez picture. All you have to do is scroll, or roll your mouse wheel, up and down the page. The fast, user friendly, big picture is always on your screen. - PBVS
---
Why do you keep listing all the SOLD items too?
To make you feel really bad about all the great stuff you missed, and it SOLD for that ridiculous give-away price too. Bet you could just kick yourself! No, seriously, we list these SOLD items for a period of time just to let you know about what has gone before. Retaining the SOLD items helps you to fully comprehend all the great stuff Paul's List had to offer in the past, and may offer again in the future. You never know what might be listed again, so check back from time to time. Also, many other internet lists put a SOLD tag on their items, and they "linger" for a period of time too. - PBVS